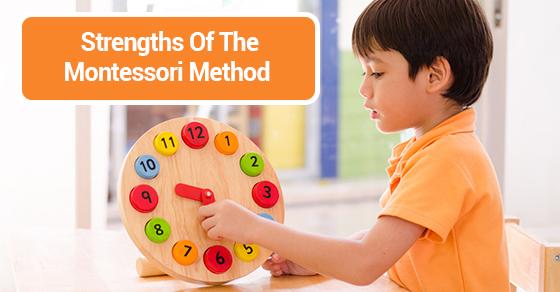 The philosophy of our program is to provide safe, caring, friendly environment for the children. Dr. Maria Montessori founded the Montessori method in Italy in the early 1900s and her scientific approach to education was shaped around the individual needs of the child. Her goal was to develop the child and their whole personality through a system that is focused on spontaneous use of the human intellect.
Built on three primary principles – observation, individual liberty, and preparation of the environment – it designed a special environment , where the children could freely choose from a number of developmentally appropriate activities.
Teaching focuses on the child's experience, characterized by self-directed activity, where the teacher's role is more observational than what might be considered traditional or typical.
The teacher is sometimes called a guide in the philosophy. The environment is adapted to the child and his or her development. Seatwork, like you'd find in your typical public school classroom, plays a less significant role in favor of physical activity and interaction. Emphasis on how children learn is placed on all five senses, not just listening, watching, or reading, like children in a traditional-style classroom may learn. We offer a nurturing environment that provides opportunities for practical life experiences, exploration, creativity, and intellectual learning. Our physical environment offers a variety of educational learning centers, such as Language Arts, Math, Sensorial, Botany, Zoology , Geography, and Practical Life activities.
We provide weekly extra-curriculum activities and classes ( with the professional instructors onsite ), which include : Montessori Music, Yoga , Zumba , Zumbinia ( for Infants` Classroom ), dancing, infused glass classes, math and science workshops for kids, field trips.
Summer Camps are running during the months of July and August.
Our program provides daily balanced home-made meals ( breakfast, lunch, afternoon snack ) which meet Canada Food Guidelines.
Parents receive daily updates on their child`s development and daily learning experiences.
A variety of resources are available for the parents on our resource shelf.
We are open Mondays-Fridays 7 am - 6 pm , closed on stat holidays.